Ghanaian fintech Fido (website) has secured $30 million in Series A funding led by Fortissimo Capital and Yard Ventures to enable new products and future expansion. The investment will support the Accra-based company as it aims to launch new products and prepare for future expansion across Africa.
Founded in 2013, the African neobank Fido seeks to provide more than 350 million adults in sub-Saharan Africa with access to credit lines and other financial services – something that has been a problem in the past. To date, the company has disbursed more than 1.5 million loans worth more than $150 million, serving about 340,000 customers.
It's been a rapid development for the fintech, which just closed it is €500,000 seed round – led by investment firm European Development Finance Institutions (EDFI) – in March.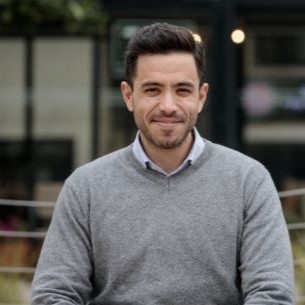 Fido CEO Alon Eitan (LinkedIn), pictured left, was quoted as saying, "What we see in the market today is a segment of customers who are primarily small business owners who don't have access to traditional banking systems … We see an opportunity to offer these customers who are outside the banking system savings products that are entirely digital and very easy to use."
"Customers will be able to deposit from mobile money, cards and even cash, and we'll get attractive returns on those savings. Our payment product will be built on top of existing payment rails. We want to create interoperability between all the different payment rails popping up in different countries today."
The company is based in Accra, which, traditionally overshadowed by continental neighbors like Lagos and Nairobi, is asserting itself as an emerging fintech hub. Ghana's largest city is home to more than 40 fintechs, including Fido, digital rail fintech Zeepay and SME finance platform OZÉ. Together, the three fintechs have raised nearly $45 million in funding.