The FCA-regulated e-Money Institution PPRO Financial Ltd d/b/a PPRO is controlled by the German PPRO Holding GmbH and has affiliated companies in Europe, Asia, and North and South America. The company was co-founded by the former Wirecard manager Tobias Schreyer in 2011. The German Goetz Moeller has been the CFO for 3 years but handed over to the former Wayfair Europe finance executive Rahul Raswant (pictured above).
Rahul Raswant (LinkedIn) brings extensive international experience to the role. Before joining PPRO, he was the European Head of Finance at Wayfair for 3 years. Previous roles include MD at Standard Chartered Bank, investor at Passport Capital, and nearly 10 years at McKinsey & Co. Rahul holds an MBA from Columbia Business School.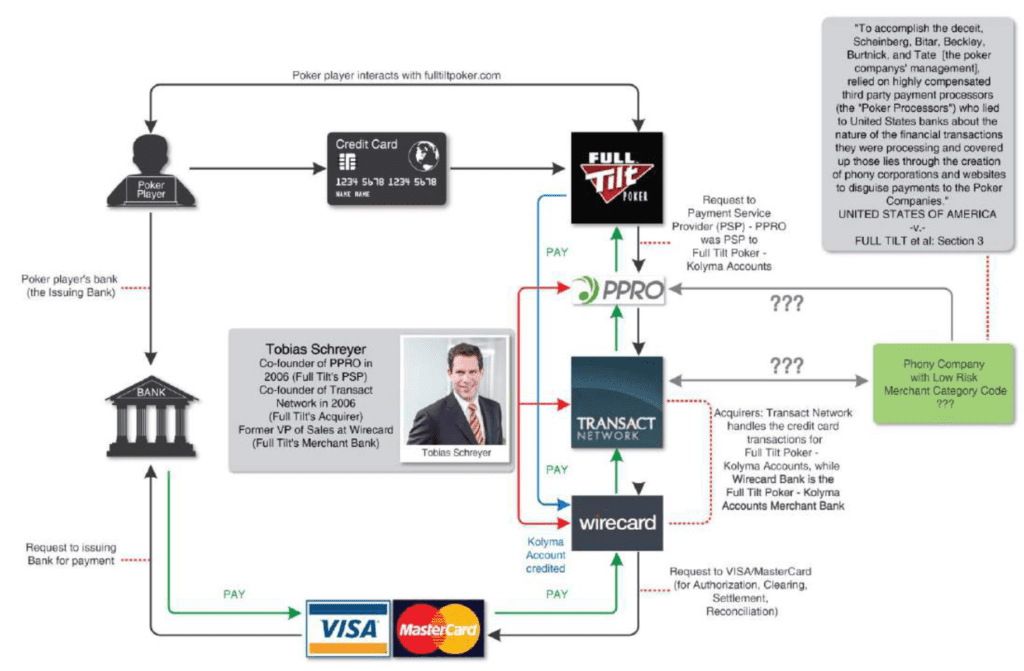 In May 2022, PPRO appointed the former SWIFT CEO Lázaro Campos as its first Independent Chairman.
Over the last couple of years, PPRO has also attracted attention for facilitating broker scams with its payment services. The European Fund Recovery Initiative (EFRI) has filed a money laundering complaint against PPRO in Germany.
The PPRO Group and its founder, the former Wirecard manager Tobias Schreyer (LinkedIn profile), are mentioned in the so-called Zatarra Report published by the now-famous short-seller Fraser Perring. The report claims that Tobias Schreyer and his PPRO Group were part of the "Full Tilt Poker Conspiracy" together with Wirecard (see graphics left).